By Tony Huang |
21
May 2019 |
0
Comments
Low PIM Low Loss Products Plenum Rated 1/4''S Cable
Raynool Low PIM Low Loss Plenum Rated 1/4''S Cable
Raynool Low PIM Low Loss Plenum Rated 1/4''S cable feature a maximum PIM level of -160 dBc and compatible with Times plenum rated SPP-250-LLPL cable, with a maximum operating frequency of 6 GHz and a maximum VSWR of 1.25:1 up to 2 GHz and 1.35:1 up to 6 GHz.
-160 dBc PIM for optimal system performance.
UL listed UL file#
Super flexible for easy of installation.
Corrugated copper outer conductor providing greater than 100dB of shielding
Durable FEP outer jacket is suitable for both indoor and outdoor use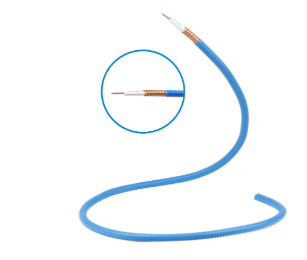 These Low-PIM cables are flexible, lightweight and boast an operating temperature range of -55°C to +125°C and are available with 4.3-10, 7/16 DIN, Type N, 4.1-9.5 mini-DIN , QMA and SMA connector combinations, including right-angle options.
Typical applications for these Low-PIM cable assemblies include distributed antenna systems (DAS), PIM testing applications, multi-carrier communication systems and indoor wireless systems.
Leave a Reply
Your email address will not be published.Required fields are marked. *